The Modern Movement Clinic
Endurance Athletes | Pain & Injury Recovery | Strength & Performance Education
At Modern Movement Clinic, we offer physical therapy services for
endurance athletes

and

active people

who are tired of being limited by their pain. Using a person-centered approach, we work with clients to help you understand your pain, avoid unnecessary surgeries, get back to your daily activities, and grow stronger. Our goal for every client is to share our knowledge so that you leave feeling not only stronger, but also safer knowing how your body works.
A traditional approach works for some.
A MODERN approach works for you.
Dr. Jesse Riley, DC MS FMS SFMA TDN is a highly sought-after chiropractor with a patient-centered approach to physical therapy. With a goal of creating a sense of empowerment and mindfulness, we  first determine the underlying cause of your pain and then work on educating and resolving the issue.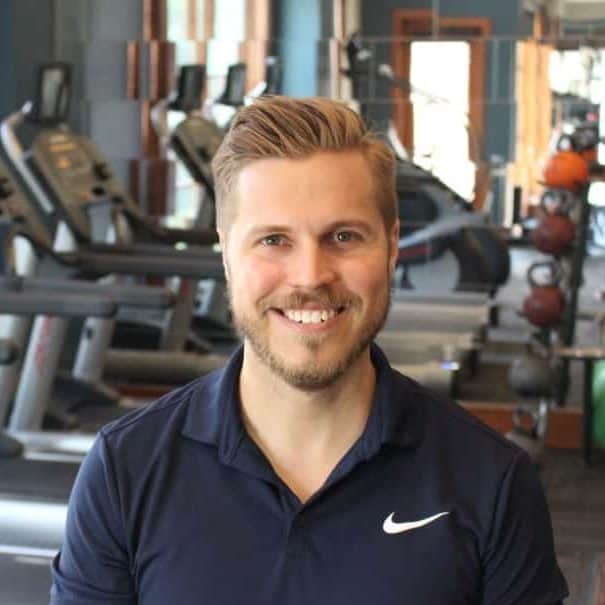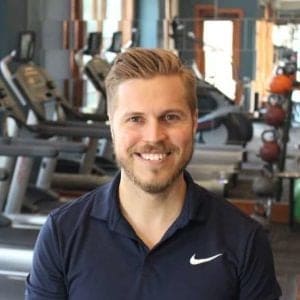 Individualized and specific rehab and training – our clients often tell us they feel seen and heard for the first time. At Modern Movement Clinic, the focus is on you with one-on-one sessions and our carefully curated Bio-Psycho-Social approach.
We don't overwhelm you with technical terminology – we listen, educate you and help you achieve your goals.
Modern Movement Clinic helps endurance athletes to become stronger and more powerful, high school kids looking to enhance their sports training for college,  individuals who want to increase their activity levels but don't know where to start, and people who are experiencing chronic and persistent pain.
Patient Centered Movement and Performance Therapy
We are built around educating you, building your confidence, and preparing you in your training, sport, or whatever life may throw at you, no matter where you are.
Video Assessment & Analysis​
We do extensive biomechanical testing along with listening to your story to better identify your pain. Additionally, we take the time to explain what needs to be done to get you back on track towards your goals and activities.
We work with you on developing a personalized plan catered to you and your goals. This works you toward getting stronger, more empowered, and pain-free.
Once you're in much less pain, our background in training and performance allows you to reach even higher levels than even prior to injury. We can work towards new goals and reaching new heights!
Dr. Jesse has been great and I highly recommend him! I was referred to him by my personal trainer to address some of my limitations/struggles.

Here are some things about him... Read More and his practice ...
- Genuinely listens to you!
- Addresses the issue and focuses on it.
- Asks what YOU want, not what he thinks you need.
- Helped me figure out how to reduce my limitations / struggles. I've seen improvement in my mobility and increase in strength. I no longer feel STUCK! :o)
- Great sense of humor!

Kristie Lukowicz


Dr Jesse Riley has been a tremendous help to me over the past few years and I highly recommend him to any athlete struggling with injuries big or small or... Read More looking to accomplish big things.

I am a chronically injured ultra-runner who has struggled with a myriad of overuse injuries through the years. I was referred to Jesse by my running coach to work on some chronic knee pain and a hamstring injury. I've gone to many PTs and have never had great results so I was very skeptical that he would be able to help. From my first visit, it was clear that Jesse was different than any other PT I'd visited before. He spent so much time just listening to my history with pain and actually used the information I shared to create a custom treatment plan. For the first time, I felt like my PT was actually invested in my results and wanted to see me succeed. With his help, I was able to complete the Leadville 100 Trail Run and now I have my sights on my first 200 mile race! Happy to have Jesse on my team to help see me over the finish line healthy and happy.

melanie white


I had a chronic pain in my shoulder and collarbone for 3 or 4 years, maybe more. I didn't think anything could be done about it. I didn't... Read More know much about physical therapists and what was possible. I started thinking, this is what getting old is like. Aches and pains are going to develop, and you'll just have to live with it.

The pain in my shoulder developed over time, it wasn't severe. It didn't stop me from being active, (I like to run, work-out, ski, hike, etc.) but it was a constant nuisance. Always there, causing discomfort, sometimes real pain – maybe I slept on it the wrong way that night, it would bother me all the next day.

Before starting treatment with Dr. Jesse, I think I spent a lot of time worrying. Worrying that I'd have the pain forever, that it would get worse over time, and other new pains were going to develop.

I tried massage therapy. It didn't work. In fact, after getting a massage, my shoulder tended to hurt more for the next day or two, returning to normal pain levels after that.

Since coming to see Dr. Jesse, I am living pain free. For that, I am so grateful. Just as important, I'm not worrying anymore. I feel like any future issues can be managed and solved. In fact, that happened too - once my shoulder issue was resolved, I asked for help with two separate issues related to pain in my feet. Dr Jesse solved both! I was amazed.

Obviously, resolving my issues is what mattered most. But what I really appreciated was the mindset Dr. Jesse had about running, in particular. I have always heard that you have to give up running when you get older. Dr. Jesse's attitude was the opposite, he said with confidence, "We will get you back out there running, pain free!"

To be honest, I was skeptical. But he was right. I don't have to give up running or being active. And I don't have to accept chronic pain for the rest of my life.

Chris Triolo


I have nothing but praise and gratitude for Jesse! I had been experiencing back pain for over a year. Having seen multiple practitioners, medical doctors and trying every holistic approach... Read More I could find, I was exhausted and had all but given up. My life had been altered by pain in a way that I couldn't have imagined. I felt like my life energy was draining. Then one evening, feeling that I just couldn't give up, I started an online search and found his site. He called me the next day and I went to see him.
He listened, talked with me, educated me about what was happening in my body and we went to work. In just a few short weeks my pain is almost gone and I feel like I am returning to myself again. I have mobility to do things without pain that I haven't done in months, like getting out of bed! I will continue this journey with him over the next couple of months to build up my strength and develop new routines to ensure my back health; solutions that with his care and knowledge will allow me to live my life normally again. My endless gratitude to you Jesse! Thank you for your help and compassion!

Lisa Fowler


I came in with a lot of hip pain, after trying several other physical therapists, yoga, and strengthening and stretching over the last 5 years. Dr. Jesse ultimately pinpointed... Read More the issue after only a few sessions. Thanks to his guidance and care, I'm pain free now, and even forget which hip it was that hurt sometimes. I appreciate his problem solving approach, and his genuine nature is also friendly and makes him approachable. I felt like he wanted to fix the issue so I don't have to come back, rather than get me setup on routine visits. He is that "partner in your health" that you hope for when you go to the doctor. Had I started here, it would have saved me a lot of time and money, oh yeah, and pain!

Greg Gorman


Dr. Jesse!! For context, I am a personal trainer and in the "movement is medicine" camp and am wary of prefab/rehab programs that dismiss strength training.

So: Whenever I encourage somebody... Read More to visit him, I always tell them "he is NOT the typical chiropractor you're thinking of! He's not just going to crack your back and make you sign up for 10 more sessions. It feels good, but it's not the solution."

He's honest. He's FUNNY. He's relatable. (Go Midwest!) He talks in easy-to-understand terms that me and my clients who I refer truly appreciate.

He understands movement & strength training, and his amazing knowledge of the body & rehabilitation works alongside his client's goals/fitness/life.

I met him on Instagram, build trust and admiration, and have loved every visit with him. I mean, while I love the dry needling and the massage gun relief, the best part is leaving the session with a game plan and honestly, just being in his company. He cares about clients.

My clients who go to him say "I feel heard" and they go back.

I'm grateful to have him in my circle. You will feel the same.

Anne Reuss


I am so excited to have found Dr.Jesse..he takes an innovative approach to rehabilitation and is very creative in the ways he teaches your body to heal itself. He's personable... Read More and very one on one in his approach,customizing your rehab to your own needs..he also does dry needling, which has helped me tremendously..five stars!

Linda Pettit


Great compassionate doctor, always showing concern and solutions for your problerms.

Sue Brunke


Dr. Jesse Riley is not your typical chiropractor in the best way. He treats holistically by identifying the route cause of the issue. He incorporates strength training into treatment. It... Read More is obvious when working with him, that he wants you to move better and with less discomfort.
Dr. Riley has helped me with a strange foot numbness and lateral knee pain that occurs when running. He is creative with treatment and problem solving. Best of all, he is an all around good human, fun to work with, and wants the best for his patients.

Hillary Osborne


Jesse is an incredible PT and Chiro. I started seeing Jesse back in Sept 2021 for a torn muscle in my hip, and we also decided to work on a... Read More ton of other issues I have been having with my ankle, toe, and back. Since starting with Jesse, my injury has become almost completely rehabilitated and my strength and stamina has returned. He is very consultative and knows when to push you and when to tell you to hold up. My progression and overall health and strength is back to where I was before the injury. I am able to do all the activities that I previously did with no pain at all! I cannot recommend anybody higher than Jesse.

Joey Betori

On the fence? Modern Movement Clinic will clear things up. Schedule a free consultation, send an inquiry or book an appointment online now. A member of Modern Movement will reach out to you soon!